Best Vermont Wedding Venues: Featured Venue:
Pittsford Village Farm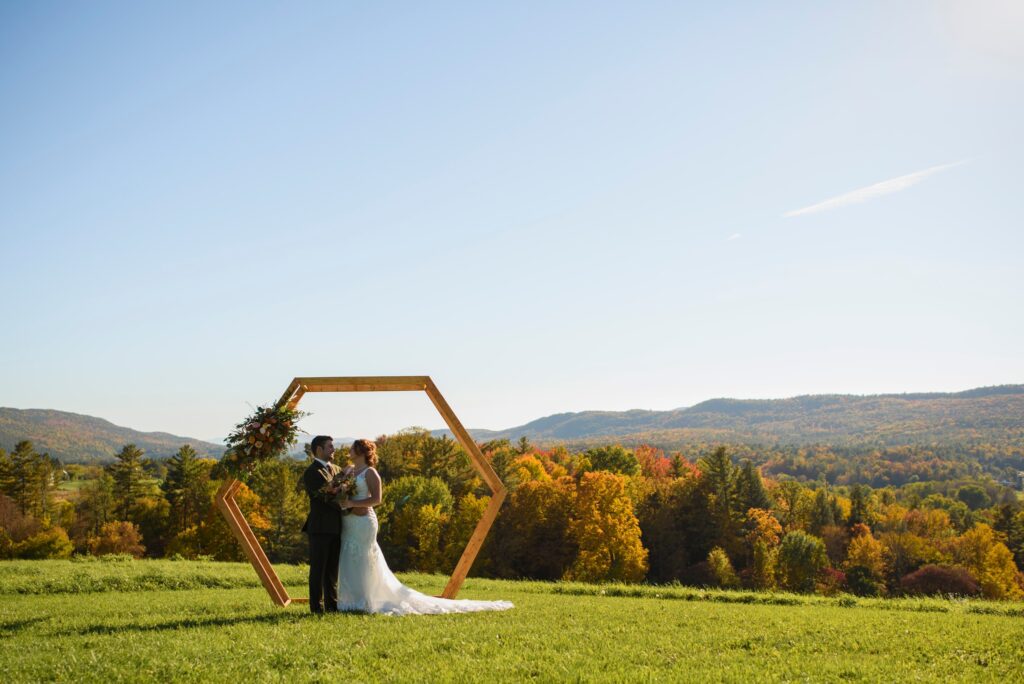 Weddings at the Pittsford Village Farm
Pittsford Village Farm features an unbelievable view atop of a magical knoll, has plenty of parking for your guests, and is conveniently located minutes from Rutland, Middlebury, and Killington! If you want a Vermont wedding venue with a view, this is for you!!! Click here to visit the website!
Isham Family Farm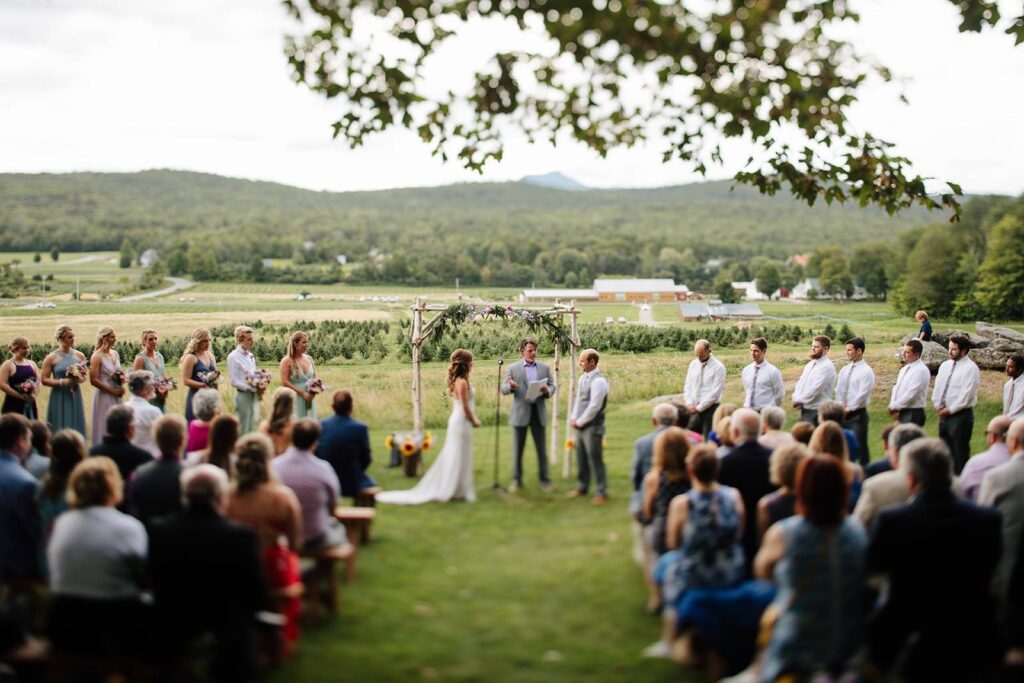 Isham Family Farm features a gorgeous Vermont Wedding Barn located in Williston, VT ( Just 20 minutes from Burlington! ). As Vermont Wedding Venues go, this is as authentic as it gets – read the history of the farm by clicking here.
The Vermont Inn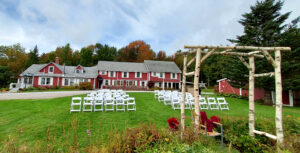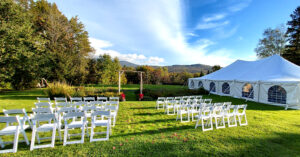 The Vermont Inn is a stunning Vermont Wedding Venue near Killington, on Route 4 in Mendon. A Southern Vermont Inn that is absolute perfection! The guest rooms, incredible staff, and amazing food will make your Vermont Inn Wedding experience unforgettable. The definition of what hospitality should be! Your wedding will be one to remember! Click below to visit their website! Additionally, a great location for a Vermont Corporate Retreat!
Click HERE to view more about The Vermont Inn !
The Mansfield Barn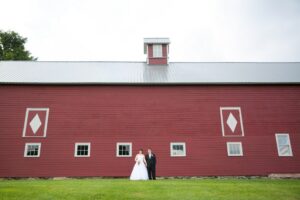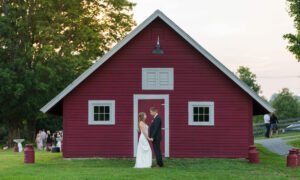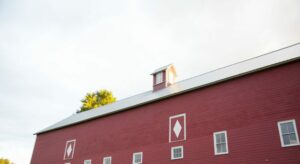 The Mansfield Barn is conveniently located 30 min from downtown Burlington, VT in the small town of Jericho. Travel is easy from I-89 ! The venue is located near a main paved road, and no SUV or 4WD vehicles are required to get there! This Vermont Wedding Barn is a wonderful choice among Vermont Wedding Venues !
Barn At Boyden Farm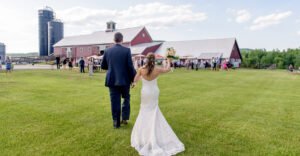 The Barn at Boyden Farm offers amazing 360 degree valley views! This venue captures Vermont rural scenery to its fullest. Corn fields, mountains, and vineyard show the true farming roots of Vermont!
Inn at Grace Farm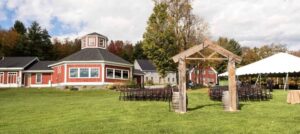 The Inn at Grace Farm Wedding Venue offers insane views of the green mountains, and a wonderful inn for your wedding party / guests! The barn is expertly crafted with beauty and style! The perfect place for a dance party!
The Maquam Barn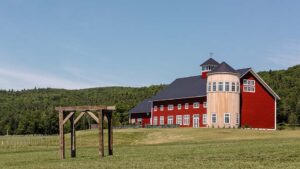 The Maquam Barn, lLocated in Milton, Vermont, offers a unique location and beautiful views, and will be the perfect setting for your Vermont Wedding. Just 25 min from Burlington!
Sunset Vistas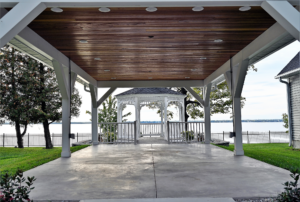 Sunset Vistas has a lake view that is unmatched! True to its name, the sunsets are out-of-this-world! Behold a gem on Lake Champlain to host your Vermont Wedding! Just 50 minutes from Burlington, VT – a minor distance to travel when you consider the knockout location for this venue!
The Whitcomb House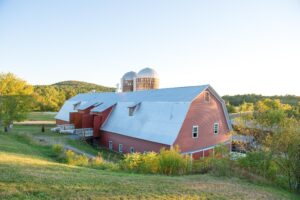 Conveniently located on Rt 15 in Essex, VT, the Whitcomb House offers a beautiful wedding barn, and additionally an inn for the wedding party and guests to stay!
Barns At Lang Farm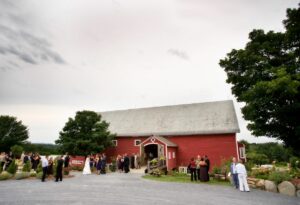 With two gorgeously restored historical wedding barns to choose from, the Barns at Lang farm allow a couple to fully customize their Vermont wedding! Both barns have lofts with private rooms, and the larger barn has a deck with incredible mountain views! Landscaping outside the properties is meticulous and you will fall in love with the Barns at Lang Farm!
Catamount Country Club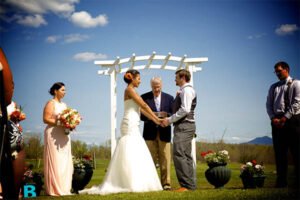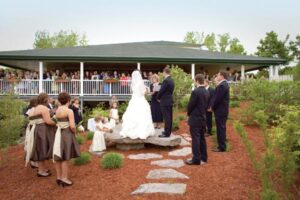 Catamount Country Club offers amazing mountain views of Camel's Hump! The food is done in house by veteran chef Bobby, and is to die for!!! Guests also get to take advantage of the golf course! Well done!
Spirit Of Ethan Allen Cruises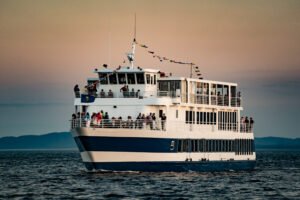 Sailing out of Burlington, VT, the Spirit of Ethan Allen is a great Vermont Wedding Venue! Cruising lake Champlain is a magical setting for your wedding! Sunsets over the Adirondacks will take your breath away! Being out at sea will melt all your cares away and take you sailing into matrimony in style!!!
Windy River Farm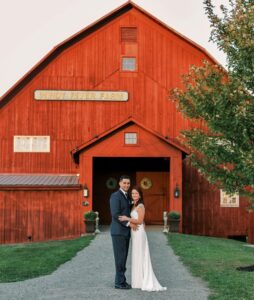 "Historic, Country Chic, The Grand Dame of Vermont Wedding Venues." These are but a few of the words that describe The Windy River Farm, an incredible wedding barn venue nestled in the foothills of legendary Jay Peak. Over 120 years ago the foundation was laid, and the erection of this magnificent post beam structure was begun. Today it has been painstakingly restored to the glory of its past in remembrance of those master craftsmen whose workmanship can be seen throughout. To brighten your special day and those of your guests the interior is graced with eight Grand Versailles designed chandeliers and various Antiques. All of this located on 234 beautiful pastures overlooking the Missisquoi River surrounded by stunning mountain vistas.
Rosebrook Hill
Rosebrook Hill in Island Pond Vermont is a wedding / event venue which portrays an idealized scene of peace, charm and rustic simplicity. Visit Rosebrookhill.com to plan your dream wedding!